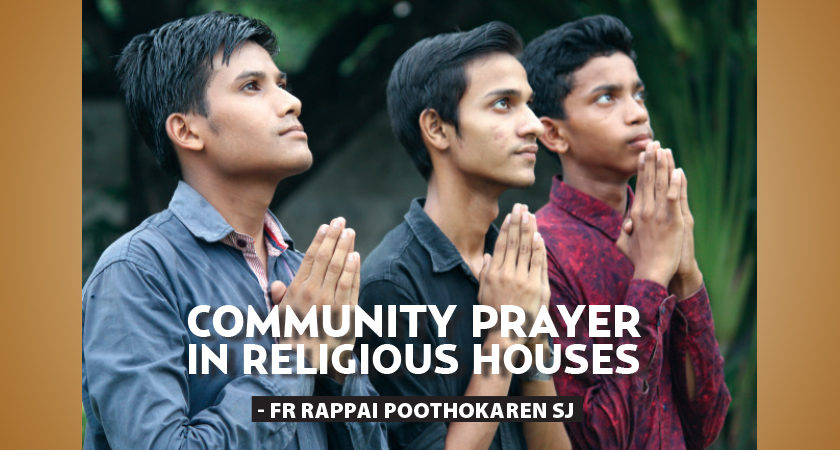 Fr Rappai invites us to move from just "reciting prayers" to a deeper link between work done with love and prayers coming from a grateful heart.
Besides the morning prayers and Eucharist, most Religious communities have a formal community prayer, normally towards the end of the day, expected to be joined by all. In male religious communities the practice is on the decline or abandoned. It may be worth reflecting why the community prayers in religious communities are declining.
Increasing workload, mobility, individual and institutional work schedules in communities with multi-apostolate responsibilities could explain why community prayers are half-hazardly attended. Another major cause could be the endless mass communication floating around us – printed, audio, audio-visual, social media etc…. that all of us (male religious more than female) use most of the day. Calamities, accidents, violence and negative news seem to be the staple of the print, electronic and social media. They linger in the mind, disturb our peace, sleep and tranquillity, for long. Reading, or listening attentively to lengthy prayers written by someone else, often routinized, becomes a drudgery.
Why Less Interest in Community Prayer
Is that the only, or even the main, reason?
To read the entire article, click Subscribe
---
Fr Rappai Poothokaren SJ